Une sombre histoire de l'univers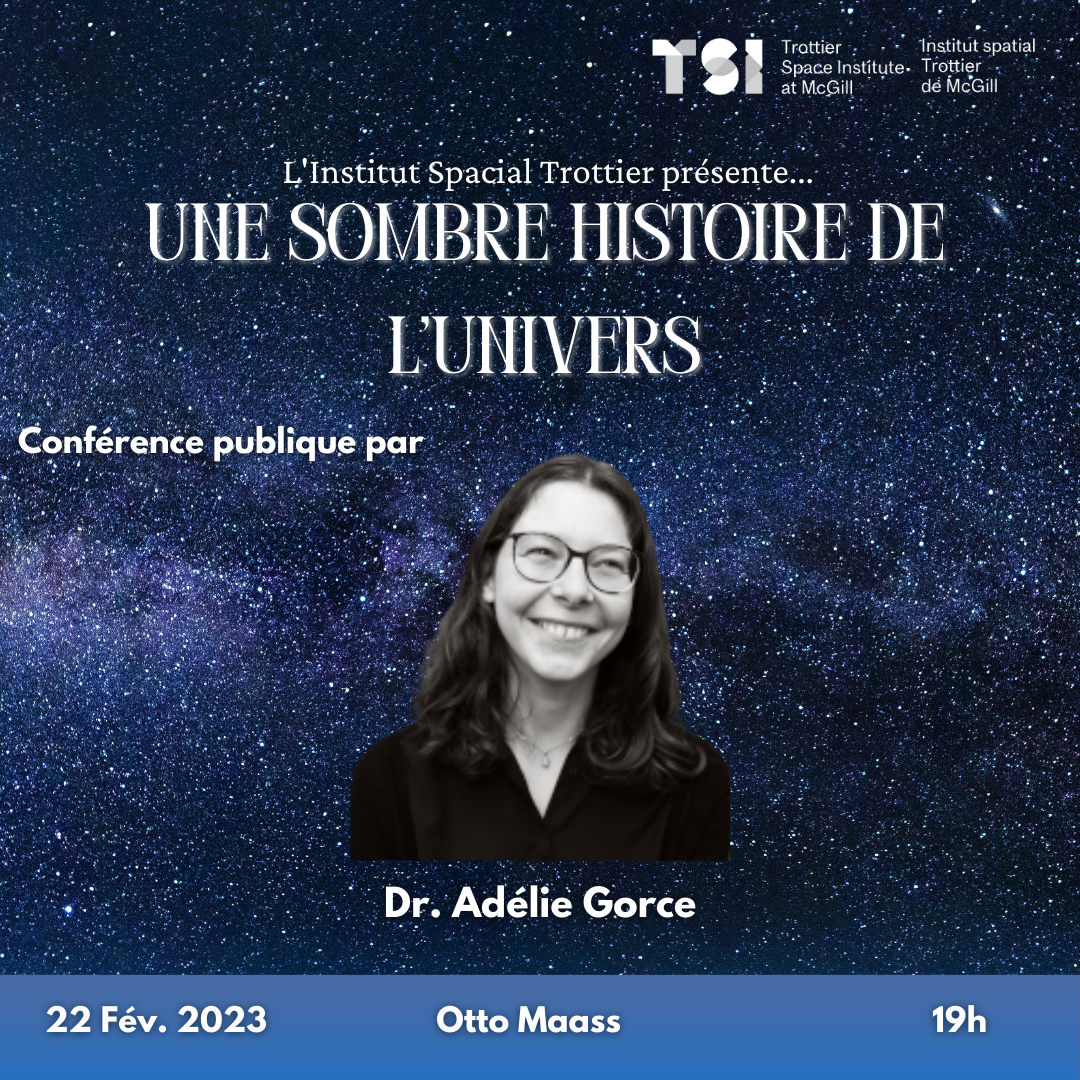 Adélie Gorce (Trottier Space Institute, McGill Physics)
Feb 22, 2023 7:00 PM
Location: Otto Maass
Outreach Event
Version anglais de suite...
À quoi ressemblait l'univers au moment du big bang ? Comment l'univers a-t-il évolué pour former de grandes galaxies et amas, séparés par de vastes vides cosmiques ?
Rejoignez-nous le mercredi 22 février à 19h pour découvrir les mystères qui se cachent dans le sombre univers primitif. La Dr Adélie Gorce nous ramènera à l'époque précédant la formation des étoiles et expliquera comment les premiers photons ont été libérés.
Observation après l'événement (si le temps le permet).
Nous avons hâte de vous voir !
___________________________________________________
What was the universe like at the time of the big bang? How did the universe evolve to form large galaxies and clusters, separated by vast cosmic voids?
Join us on Wednesday, February 22nd at 7pm to learn about the mysteries that lie in the dark early universe. Dr. Adélie Gorce will take us back to the time before stars formed and explain how the first photons were set free.
Observing following the event (weather permitting).
We can't wait to see you there!
More about the event ⇒