Public Astro Night - Planets Near and Far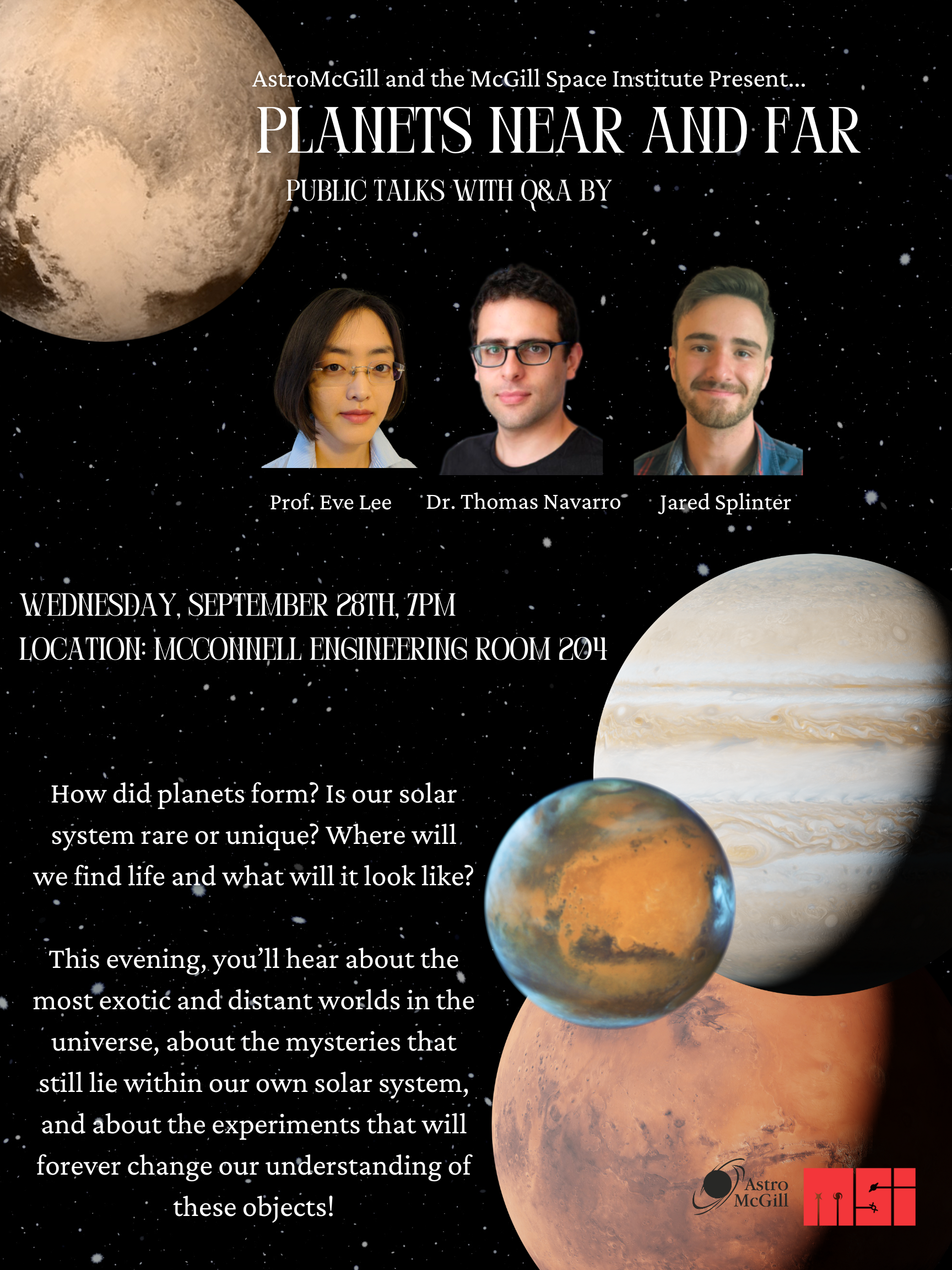 Eve Lee, Thomas Navarro, Jared Splinter (MSI)
Sep 28, 2022 7:00 PM
Location: McConnell Engineering, Room 204
Public Astro Night
Join us on September 28th at 7 pm for our next Public AstroNight, organized by MSI, AstroMcGill, and Physics Outreach! Our speakers, Prof Eve Lee, Dr. Thomas Navarro, and grad student Jared Splinter will walk us through the landscape of planetary sciences. This evening, you'll hear about the most exotic and distant worlds in the universe, about the mysteries that still lie within our own solar system, and about the experiments that will forever change our understanding of these objects!
How did planets form? Is our solar system rare or unique? Where will we find life and what will it look like? Following the talks, you will have the chance to ask your most pressing questions to our speakers in a lively Q&A period.
When: Wednesday, September 28, 2022, 7pm - 8;30pm ET
Where; McConnell Engineering Building Room 204 & YouTube Live
There will also be observing on the McGill front lawn after the event!
More about the event ⇒