Public Astro Night - Dark Matter Panel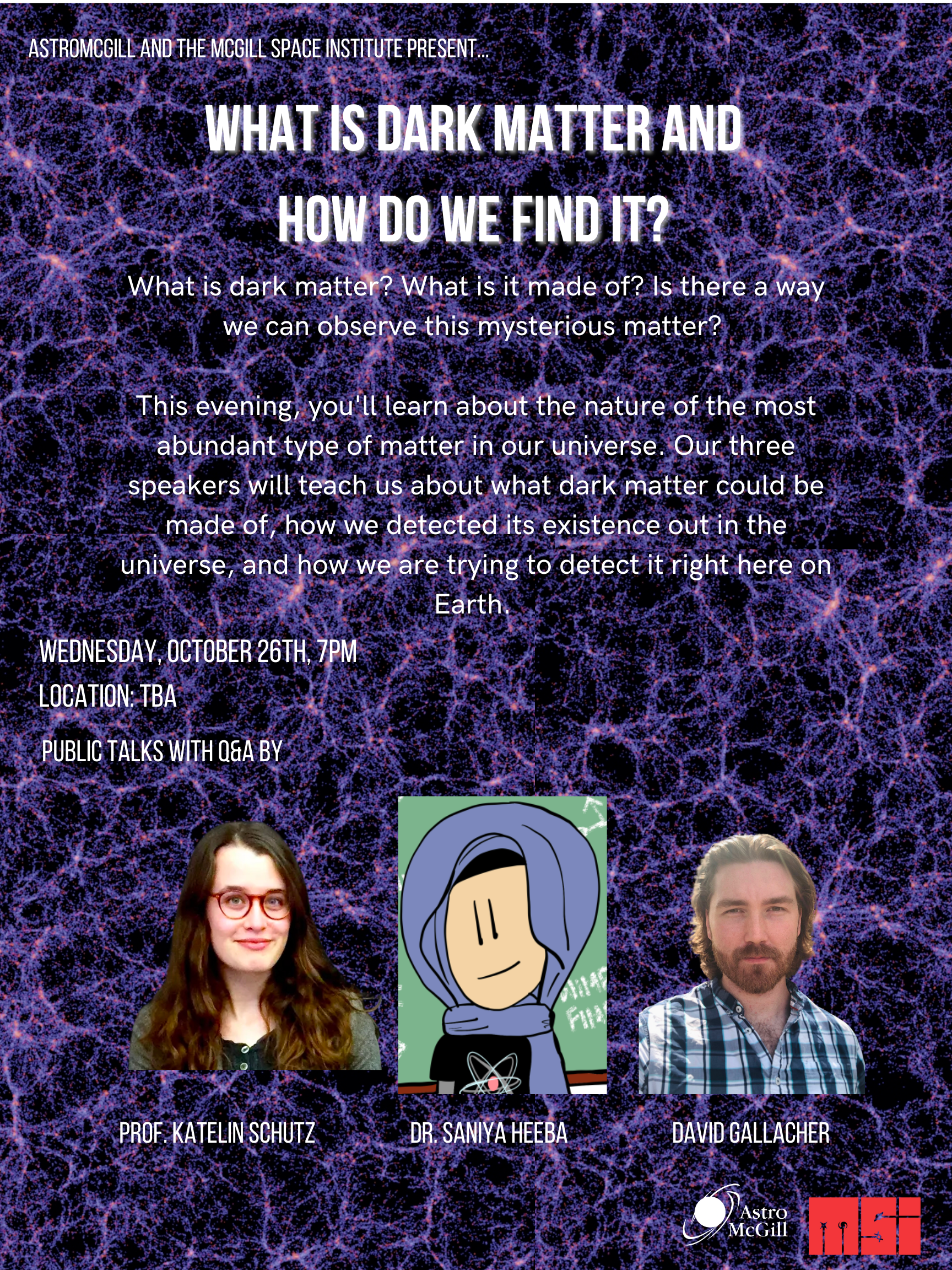 Katelin Schutz, Saniya Heeba, David Gallacher
Oct 26, 2022 7:00 PM
Location: Maas Chemistry Building room 112
Outreach Event
What is dark matter? What is it made of? Is there a way we can observe this mysterious matter? This evening, you'll learn about the nature of the most abundant type of matter in our universe. Prof. Katelin Schutz, Dr. Saniya Heeba, and Dr to be David Gallacher will teach us about what dark matter could be made of, how we detected its existence out in the universe, and how we are trying to detect it right here on Earth. After the 45 minute presentation from our speakers, there will be a 30 minute Q&A period where you will be able to ask our experts your most pressing questions!
Observing to follow the event!(Weather permitting)
We hope to see you there!
More about the event ⇒