Public AstroNight - Did the Big Bang Really Happen?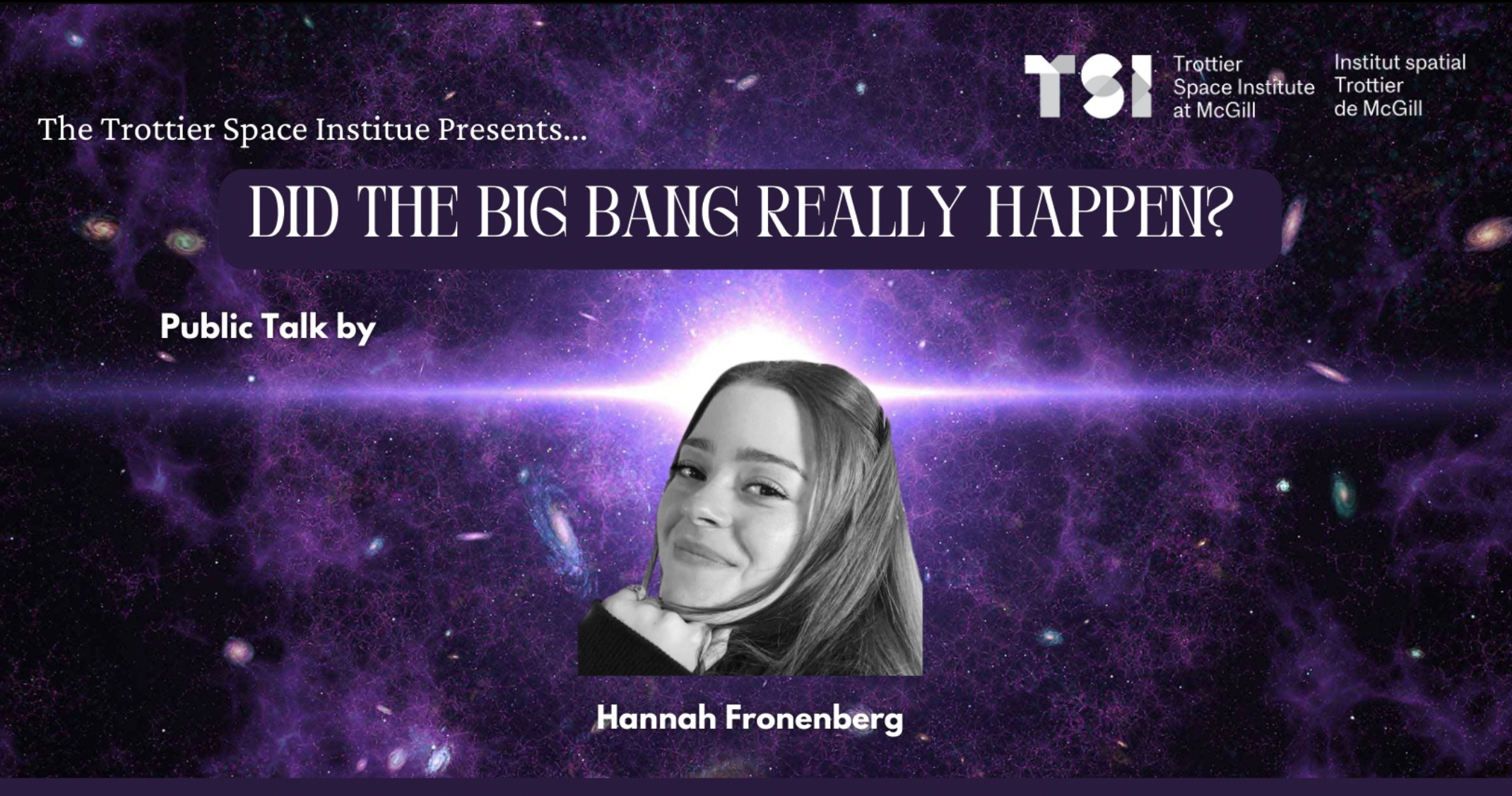 Hannah Fronenberg (McGill University)
Mar 28, 2023 7:00 PM
Location: Maas Chemistry Building Room 10
Public Astro Night
Where did we come from? How did the universe begin? Did the Big Bang really happen as an explosion creating spacetime itself and everything in it?
TSI PhD candidate, Hannah Fronenberg, will take us through a journey into the field of cosmology. We will learn about what is currently known about the first moments in our universe's history, what questions are still unanswered, and some proposed theories that try to explain why we exist at all.
_____________________________________________
D'où sommes-nous venus? Comment l'univers a-t-il commencé ? Le Big Bang s'est-il vraiment produit comme une explosion créant l'espace-temps lui-même et tout ce qu'il contient ?
Candidate au doctorat au TSI, Hannah Fronenberg, nous emmènera à travers un voyage dans le domaine de la cosmologie. Nous apprendrons ce que l'on sait actuellement sur les premiers moments de l'histoire de notre univers, quelles questions sont encore sans réponse et quelques théories proposées qui tentent d'expliquer pourquoi nous existons.
More about the event ⇒